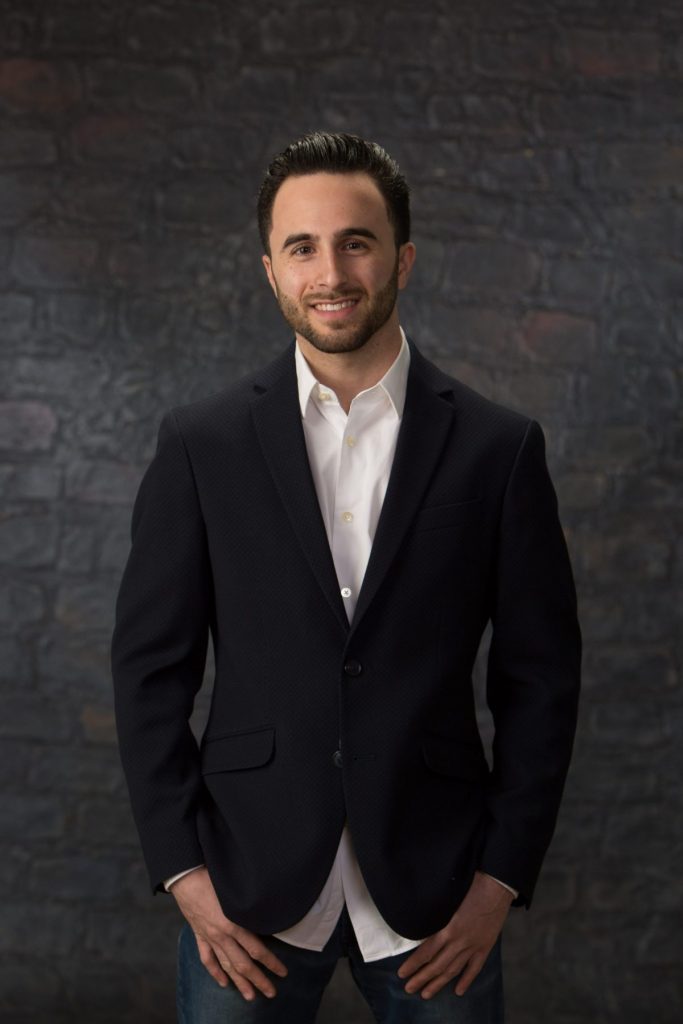 Joe Rocco has had a passion for music since a young age. His love for entertainment grew as he watched his father DJ since he was 10 years old. He has been working for Dash of Class Platinum Entertainment for over 10 years while also maintaining a residency djing at D'Jais in Belmar. In addition to the local bars and NYC clubs he has headlined at, he has performed in Las Vegas and Atlantic City. A highly skilled DJ who knows how to read a crowd and fill a room with high intensity. This amazing DJ is very well versed in various genres of music and eras. Young in age but an old soul at heart, no party is a challenge for him.
Kristen
I don't even know where to begin our experience with platinum has been exceptional since we booked! After we booked our hall our next stop was to platinum for dj. We didn't even bother shopping around platinum had all we needed and they were very accommodating to our price range. We have been to a lot of weddings and platinum has never failed, so when it came time to choose our dj and Mc we knew immediately we wanted mike g and joe Rocco. Now that the wedding is over we are still getting so many compliments on how much fun everyone had! The music was on point they listened to every request we made, I couldn't have asked for a smoother night. The whole process working with them was the easiest part of my wedding process, we never once felt anxious our worried! Even the week of we had mike texting and calling us to see if we had any questions or concerns! It was so relieving to know that a vendor cared so much to even text us before we walked down the aisle. If you want any easy anxiety free experience and amazing DJ, I truly recommend platinum and most especially mike g and joe Rocco! You guys killed it!
Maria
Highly Recommended!
My husband and I hired Dash of Class/Platinum entertainment for our wedding on 11/9/19, and they did not disappoint. Our MC was Mike Lobasso and our DJ was Joe Rocco- they both did an outstanding job! We've received compliments on how awesome the MC and DJ were, and they really kept the party going from start to finish. Our most pleasant experience with this company was how incredibly nice and patient the entire staff was during our planning process. The ladies in the office, Renee and Krystle, certainly know what customer service is all about, and they were patient and guided me every step of the booking process. Also, Mike Lobasso is purely exceptional. We met with him twice before our wedding to go over details, and he was incredibly thorough and took his time listening to our requests. I would highly recommend Dash of Class/ Platinum Entertainment and will definitely seek their services again in the future. If you're looking for quality service and a quality experience, hire these folks- you won't regret it!
Lauren
Amazing, must have vendor!
OMG what can I say about this amazing vendor. Sean Fink, Joe Rocco, and the rest of their team had the dance floor packed from start to finish. We met with Sean (emcee) the week prior to the wedding and went over each detail. From providing the music for our ceremony to the last song + an encore, the entire day/night was perfect. The set up (lights, tv screens, etc..) was a perfect fit for the room. We also added a percussionist and saxophone, which played live with the music from the DJ (Joe Rocco). They even put together what PlatDash calls a "Show of Love" – where each guest is asked to participate from their seats to the dance floor and circle around the bride and groom. Just to say this is one moment of our wedding I will truly never forget, 180 guests filled the dance floor and "showed their love" for us. 100% recommended!