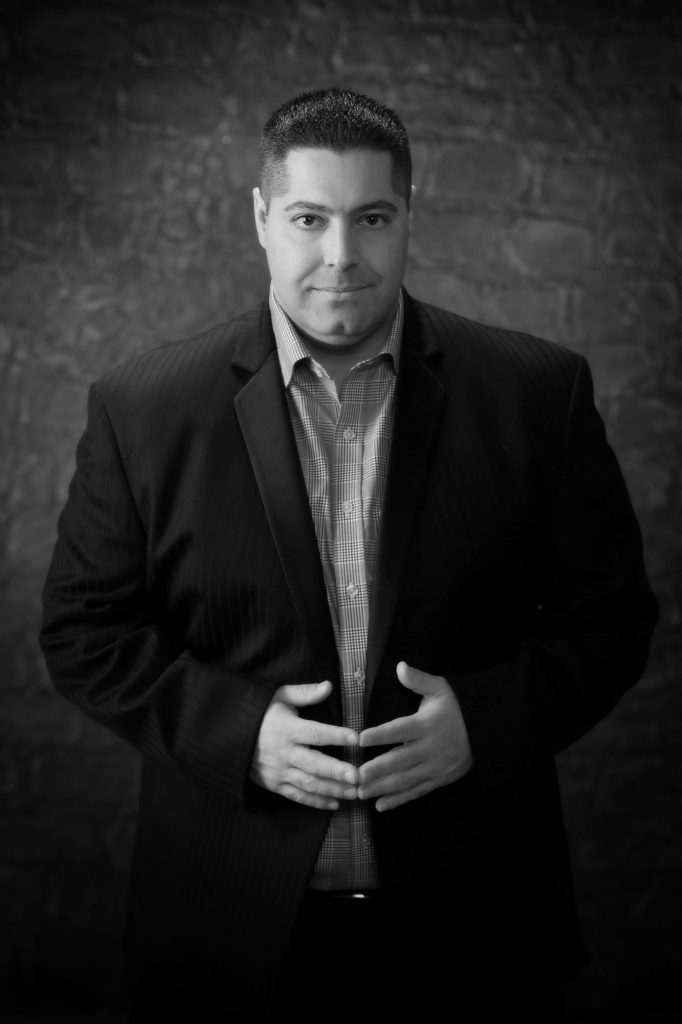 "Jon Hadad has dynamic MC skills and a fun personality. He attracts clients from all over the Tri-State area"
At the early age of 13 Jonathan followed in the footsteps of his cousin who was a famous NYC Club DJ in the 80's & 90's. Jon founded City Sounds Entertainment in 1989 and soon after he became a club DJ in New York and New Jersey. While spinning in some of the hottest clubs, Jonathan started entertaining at private events. As time went by his dynamic MC skills and fun personality attracted clients from all over the Tri-State area.
By the time Jonathan was 17 years old, he already had hundreds of parties under his belt. Opening the first City Sounds Entertainment office in 1994, he knew this was not a hobby anymore and a successful career began developing. In March of 2010 CSE reached the 3000 event plateau and Jon, the proud owner, is still determined to grow his business and one day double that number as a member of the Dash of Class Platinum & Partners in Sound team.
Kathryn
Absolutely amazing-HIGHLY recommended!
My husband and I were just married this past weekend and we had absolutely LOVED the DJ/MC services we received from Jon Hadad at Dash of Class Platinum Entertainment. We had gone to a few different bridal expos and went to COUNTLESS DJ booths and met with so many different people it made our heads spin. When we came across Dash of Class, they just seemed to be the most genuinely interested in us as a couple, and the fact we were able to see them perform at the expo was what had ultimately sold us. Seeing truly is believing and Jon and his team were AMAZING. They had everyone at our wedding out on the dance floor all night long and everything felt NATURAL which is what we wanted for our experience. We HIGHLY HIGHLY recommend Jon Hadad and his team at Dash of Class!!
Kristen , married on 02/16/2020
Thank you!
Jon Hadad and Dash Of Class Platinum rocked our wedding on 2/16/20. Our guests cannot stop raving about the incredible job that Jon and his team did that night. Everyone knows that a DJ can make or break a wedding and let me tell you…you will want to go ahead and hire Jon and his crew to make your wedding one the BEST your guests have ever been to. Our dance floor was packed all night long! I know some couples provide their dj's with lengthy playlists which…who has time for that?! We're doing so much other planning! I needed to pick a DJ I trusted to cater to our crowd. My husband and I included the live percussionist and saxophone player into our package which is also a must have! This was such a fun interactive piece of the evening that definitely set our wedding apart from others and still keep guests talking. Jon also is easily accessible for any questions that may arise throughout the planning process. Thank you Jon and Dash of Class for making our wedding a night no one will forget!!
Charlotte , married on 01/19/2020
High Recommend!
We worked with Jon Hadad and his team, and it was great! Prior to the wedding, Jon was always available to meet and discuss whatever we needed. We had a string trio for the ceremony, and my husband (who's a musician) loved the arrangements they played! During cocktail hour, we had a keyboardist who was great. For the reception, Jon had the difficult task of getting our dance floor moving, since we had guests that don't normally dance, but he succeeded! Everybody had so much fun! Jon was so great to work with and handled everything with professionalism and enthusiasm. He really eased our minds going into the wedding, and we loved having him and his team at our wedding! Highly recommend!
Naomey , married on 11/03/2019
Best dj/mc's ever!
Dash of Class Platinum is AMAZING!!!! Do yourself a favor and book them for your wedding, you will not regret it. My husband and I got married 11/3/19 and they were the first vendor we booked for our wedding. We saw Jon Hadad at a wedding showcase and we knew we needed him! We had a 330 person Lebanese/American wedding and Jon and DJ Sam catered to every single person of all ages and our Lebanese background. They were great! They felt the crowd, they knew exactly when to switch between Lebanese music and English music and found a perfect balance! People came up to me after to tell me it was one of the best weddings they have ever been to and they loved the music. No one wanted to leave! Everyone was dancing even until the very last song! Jon and Sam knew how to get the party started and kept it going ALL NIGHT LONG! Jon was also extremely accessible throughout the entire wedding planning process. He would answer all my calls/texts and fully accommodated everything I asked for. Thank you so much Jon and Sam! I hope our paths cross again soon! You were the best decision we made!
Stephanie , married on 09/15/2019
Packed Dance Floor All Night Long!
We used Jon Hadad and Dash of Class for our wedding on 9/15/19 — and our guests are STILL talking about how much fun they had! There wasn't a moment when the dance floor wasn't packed — Thanks for making our day incredible!