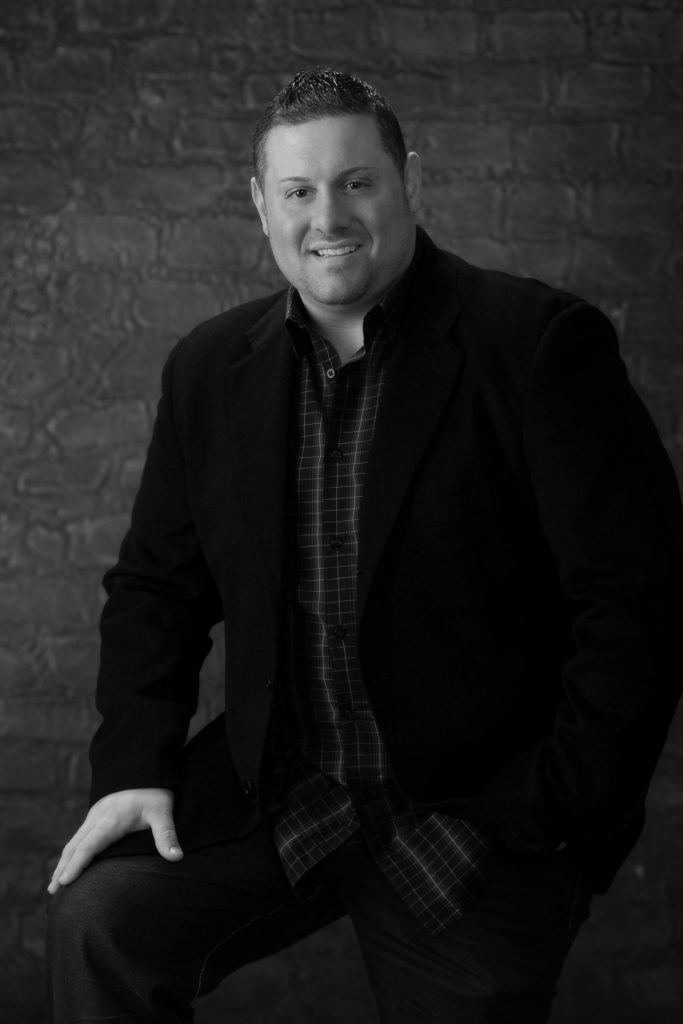 "To see the smiles across clients face at the end of an event is the best feeling in the world and is such a great accomplishment"
As far as I can remember I always had a love for music. I started out in my parent's basement practicing on turntables day in and day out about 20 years ago. Practicing beat matching and counting beats only made me better each day. Any money that I would make would be spent on buying new music and to keep learning this field called a DJ. As the years went by I transitioned from turntables to CD players and now to a laptop. What started out as a DJ in my basement transformed into a DJ in bars and clubs in the tri-state area, to eventually becoming a part of this great organization Dash of Class Platinum Entertainment.
Education
I have a degree in Business Management from Brooklyn College and the education I have acquired over the years there helped me become a better public speaker which helped me become a polished and personable Emcee. I don't consider Dash of Class Platinum an ordinary job but a family. We have a great group of guys that have been around this business for a countless number of years. Not a lot of people can say that they love what they do.
True Love
The love that I have for this industry grows stronger and stronger week in and week out, and to see the smiles across a clients face at the end of an affair is the best feeling in the world and is such a great accomplishment. Knowing that my input, experience and production made this an affair to remember is an indescribable feeling. I love music and always have and I truly consider my job a skill and a craft not a hobby, and can honestly say I don't see myself doing anything else.
Jenna, married on 12/04/2021
Killed it!
Joey O. And the rest of Dash of Class Platinum made us feel like we were family. We worked with Joey as our wedding M.C., as well as one of their percussionists and their saxophone players, and we felt that the live music element added tremendously to the quality of performance and entertainment at our party! That said, you can't go wrong by hiring Dash of Class whether you're looking just for a DJ or for the whole shabang. Our experience was easy and pleasant from booking right up to the night of the event. Joey O. is relatable, has a great personality, and was extremely flexible and accommodating. He knew exactly what we wanted and delivered beyond our expectations. Our family and friends were asking us who our DJ company was before they even left the venue! We think it's safe to say that they absolutely killed it! Don't hesitate!
Sal, married on 11/27/2021
Top tier entertainment
They say the key to a great wedding is a great Dj. They're 100% right. From the minute we met with Joey O right up to the wedding it was a pleasure. Joe from day one walked us through the entire night. The anxiety of how the night would unfold , all the details we might be forgetting , were all answered and taken care of. Joe's professionalism is top notch and knowledge of the business is five star. He allowed us to enjoy the night without worrying about a single detail. We had so much fun at our wedding that we wish we can do it again. We would take dash of clash and especially Joe 100 times over for any event.
Kristen, married on 11/26/2021
Absolutely amazing !!! Incredible set lists. Dancing all night long !
Joey O and his team were nothing short of fantastic. From our first meeting to our last we knew we were in good hands. They played every song we asked for and used our requests to create an incredible set list that kept the dance floor packed all night long. They made our wedding an epic night to remember. Everyone at the party raved about the music. Couldn't recommend more !!!
Alexandra, married on 05/01/2020
Must hire Dash of Class!!
Joey O and the Dash of Class team did not disappoint!! From start of planning, final details, to night of, Joey was nothing short of amazing. They made themselves available at ALL TIMES for any questions or concerns we had to throw at them and made the process stress free while always willing to help/give suggestions. True professionals!!
The night of our reception was seamless. We have some picky guests in attendance and 2 weeks later they are still raving about the DJ/entertainment. Music fit all ages and styles while meeting my husband and I requests and presentation was SPOT ON.
Couldn't recommend Joey O and Dash of Class enough. Use them for your wedding!! I know I'll be using them in the future for my events.
Lauren, married on 4/28/19
My husband and i just had a wedding at liberty house. We hired platinum entertainment and they blew our minds away. Not only ours, but ALL of ours guests we're amazed and loved everything they did. My husband and I would recommend them to everyone. They are very professional , caring and made sure we had the time of our lives. We couldn't of asked for a better crew to be at our wedding. Emcee mike g and DJ Joey O made our night so special and entertaining that we will never forget. Everyone danced all night and didn't want to stop. Love you guys. Thank you for everything.
Stephanie , married on 11/09/2019
Incredible!!!So we are a bunch of wild Staten Islanders who where getting married in Marco island florida! We needed the best dj so we chose Joe Onofrietti! He was incredible ! More then incredible. He understood the crowd and had every single person dancing from the moment the party started until it ended I have not one bad thing to say, worth every penny. I'm so sad it's over!
Kathleen, married on 12/06/2019
Amazing!!! Best ever!!
Where to even begin with Dash of Class Platinum and more importantly Joey O. To say they are five star would be an understatement. Joey is a pleasure to work with – approachable, easy going, friendly, funny, professional and an absolute pro! He met with us to go through all the offerings and made sure we felt comfortable. Then he met with us a few weeks before our wedding to make sure every detail was planned out – he even did an amazing job with a unique request we had to have a second cake cutting and spotlight dance for my parents anniversary.
Joey and his team were amazing! They made my wedding!! Every single guest was on the dance floor all night long and several came up to me during the wedding and after to say the Joey and his team were amazing. One guest even told me Joey was the best DJ they had ever heard. And that is absolutely true! My wedding was amazing in large part due to the great music and atmosphere Joey and his team created. Thank you Joey and Dash of Class!! If you are looking for a DJ look no further – they are worth every penny and more!
Caitlin, married on 10/11/2019
The perfect night!
Joey O. And his team made everything perfect for our big day. He was constantly checking up on us throughout the night to make sure we were happy with everything and to see if we needed anything. I highly recommend using them, and definitely request for Joey O!!
Allison, married on 10/04/2019
Joey O. is the best!
He was absolutely phenomenal as our lead DJ and emcee for our wedding. He met with us for about an hour the month before our event to get all of the details, timeline for how we wanted the reception to go, and to understand the "vibe" we were looking for during our event. He was professional, detail oriented and his response time was quick to all of my changes and requests. EVERYONE was dancing all night long and it was the best night ever! Thank you Joey for making our wedding better than we ever could have imagined!
Jessica, married on 08/31/2019
Best Night of Our Lives
Joey O was our DJ and MC for our wedding this past Saturday and we cannot say enough amazing things about him and the entire Dash of Class team! Our guests did not leave the dance floor all night thanks to them! Joey throws a seamless party, if there were any snags at all no one, including us would have ever noticed because he is just a consummate professional. He made sure to incorporate all of our requests perfectly, the party flowed so nicely and everyone raved about Seth and Curtis the percussionist and sax player that came with Joey! It is so nerve-racking to plan a wedding from soup to nuts and then realize that your DJ has all the control, but I have to say every time we left Joey's office my husband and me were more and more pumped for the big day! We never had anything but the utmost confidence that our wedding was going to be incredible because we were in Joey's hands and even then it turned out better than our wildest dreams! There's nothing these guys can't handle! We had impromptu performances, cultural dances, surprise dedications and a party without the structure of a sit down dinner and everything was handled with class and grace and more fun than we've ever had! It was truly the happiest day of our lives and so much of that is because of these guys!
Nicole, married on 07/28/2019
Wedding of Our Dreams!
There are not enough words for us to describe the incredible party Dash of Class helped us to create. We knew Joey O and his staff would be excellent but, wow, they blew us away. I did not get off the dance floor the entire night!! The mix was so fantastic and every last minute request I had was fulfilled with a smile. We've gotten compliments from people of all age ranges saying how much they loved the music!! Many people have told us it was the best wedding (besides their own) that they had ever been to. Our dance floor was packed the entire night. The lights, TVs, and sparks created an amazing atmosphere.
A large credit for the night's success goes to the way Dash of Class is run. Every suggestion Joey made was right on point and worth every penny. It was the night of our dreams!!
On the business end, the staff at PlatDash is remarkable. They were always prompt and courteous and kind—they make you feel like family! And, when you're planning a big wedding and everything becomes stressful, it's wonderful to have a safe haven like this. Joey's partner was an incredible emcee! My husband was floored by his knack for getting people moving. We can't wait to see the video!
Joey's recommendations for other vendors was also extremely helpful. Anyone he recommended was a seasoned professional who helped to make our day perfect. There is nothing I would change except to have made the party longer! We could have danced for hours more!!