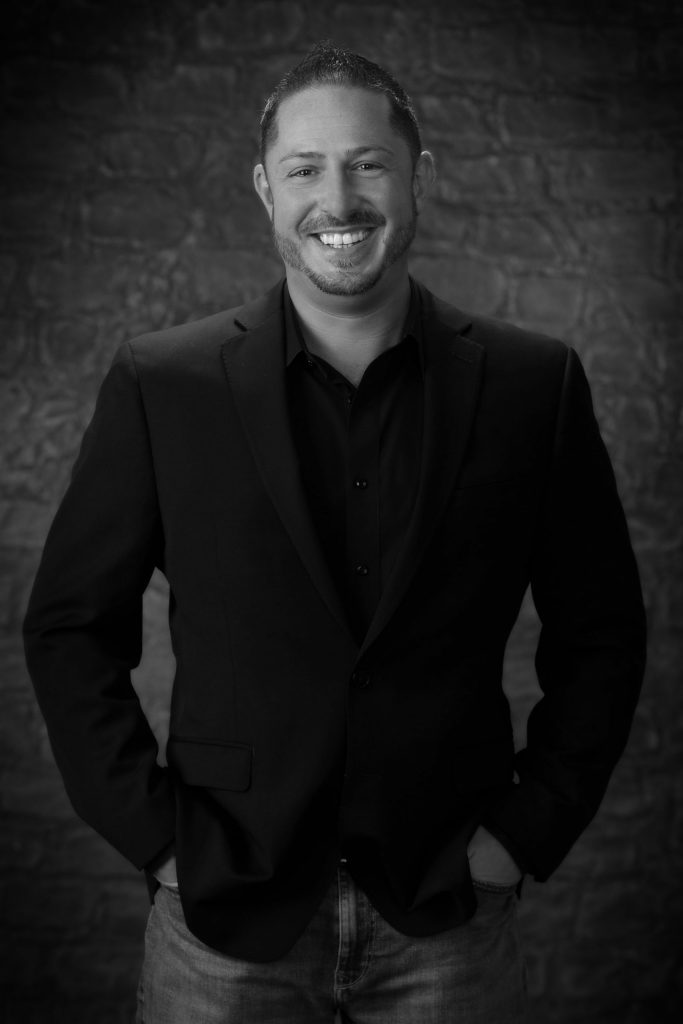 At some point I picked up a microphone and got out from behind the turntables and that was the turning point in my career"
I use to watch an older cousin of mine make mix tapes when I was 12 years old. He would never let me try or teach me how to mix. So one day a friend and I purchased used turntables and a mixer and from that point on my parents couldn't get me to turn the music off. Any money I made was spent on records. Practicing mixing was something I did all the time and I didn't just play the songs…I read about the artists, the producers, the record label. When my friends were outside playing baseball or football, I was making mixed tapes and selling them for $10 each. As I got older and my friends were hanging out on the corner, I was playing at private parties. In 1989 I graduated from the Institute of Audio Research where I reinforced my skills in sound engineering and remixing. At some point I picked up a microphone and got out from behind the turntables and that was the turning point in my career. Being able to energize a dance floor not only as a DJ but also as an Emcee was incredible. I practiced at home, recorded myself and critiqued it later. This was how I continued to grow and perfect my skills. With that, I mentored several local kids that worked with me over the years to become great deejays. After being called upon to deejay at countless private affairs, corporate events, bars & clubs in Brooklyn, Staten Island, Manhattan & New Jersey almost 30 years has passed and playing music for a crowd of people today has even more enjoyment than it did almost 30 years ago.
Malina
Top notch!
We were referred to Dash of Class by close friends for our wedding who had worked with them before, and promised us the best. They were 100% right. I wouldn't know where to start on the level of satisfaction and happiness we felt. Every step from the initial meeting until the day itself, we were not only at ease but excited and honored we had them. More importantly, we could tell it was mutual for them to be part of our special day. They treated me, my husband and our son as people they genuinely cared about. They really wanted to celebrate us!
Our entertainers were Mike Lobasso for our MC & Joe Zicolello for our DJ. They also worked with us to have their sax player performing at our reception, making it extra classy! Thank you for making our wedding not only memorable for us, but also for our guests who still can't stop raving about you all!
Stephanie
Joe Zicolello is the best!
DASH OF CLASS is the only entertainment company my family has used for the past 18 years. When it came time to plan my wedding I knew I wanted Joe Zicolello to be there! From sweet 16s to weddings Joe has become like family. There is something to be said to be sitting down with someone who helped plan your sweet 16 and is not planning your wedding. Not only is he the sweetest man you will ever meet but he is amazing at his job. He has patience of a saint and not once did he ever tell me no it can't be done. When it came time to choose songs he had the best ideas. If you wanted something done, he made it happen. From the moment we walked into our reception till the last song we had a packed dance floor. No-one sat down! Everyone was really sad to hear the last song. If you choose Dash Of Class Platinum for your wedding you will not be disappointed – and if you choose to work with Joe Zigg you really won't be disappointed!
Tiffany
Filipino Wedding, 330 Guests, day reception from 12-5pm.
First of all, Mike Lobasso has been SO exceptionally patient with us throughout the entire process. He was just a pleasure to work with. Really took the pressure & stress off since we were also handling personal matters during the last month leading up to our wedding. Flexible & professional.
Second, ALL my guests were 200% impressed with music selection, song transition, Mike's MCing, and the incorporation of percussion use- everything. DJ Joe Zigg, LIT our dance floor. Our reception was the most poppin' floor I have ever been to in all my years of partying, filipino family parties, and wedding receptions. It was straight up FIREEE at 2PM in the afternoon!! And yet, Mike and his team kept it classy until it ended. A perfect combination of finesse and fire, I had so many of our guests tell us how phenomenal our wedding was- "The wedding of the year," they would say. "Never been to a wedding like ours." And the DJ and MC was such a HUGE factor into that experience.
Additionally, we gave Mike specific music for the Filipino line dances, and they PERFECTLY transitioned those songs throughout the party, not to mention the live percussion (drums) was such a sick mix as everyone was dancing. They played all our requests and what we wanted.
Our guests, my husband, and I would all agree that we would definitely relive that day if we had the chance!!!! Thank you so much for an amazing once in a lifetime memory!!!!
Lauren
We could not be happier with our choice to book Dash of Class Platinum Entertainment for our big day! Gary Gregory and Joe Zigg had the dance floor packed the entire night!! They were a pleasure to work with and made the whole process very easy (and even fun) during a typically stressful planning time. Highly recommended!!
Cheryl
The Ultimate Wedding Entertainment
Picking Dash of Class Platinum or more specifically, Mike G and Joe Zicolello was the first and easiest decision my husband and I made for our wedding ! We were totally amazed by them at my brother and sister-in-laws wedding and knew we had to book them right away. One month after their wedding we booked them and never looked back.
They make the whole process fun and stress free. They give you so much freedom to choose how you want your wedding music and entertainment to be, but overall you are in the best hands and will have the most fun wedding of your dreams! I can't even count how many of our guests said that our wedding was the most fun wedding they had been too and were loving the DJ and the music was amazing. My husband, who often doesn't like to dance, was on the dance floor all night. It was amazing ! It was best day and I can't recommend them enough! There is no one else you should be choosing for your wedding entertainment.