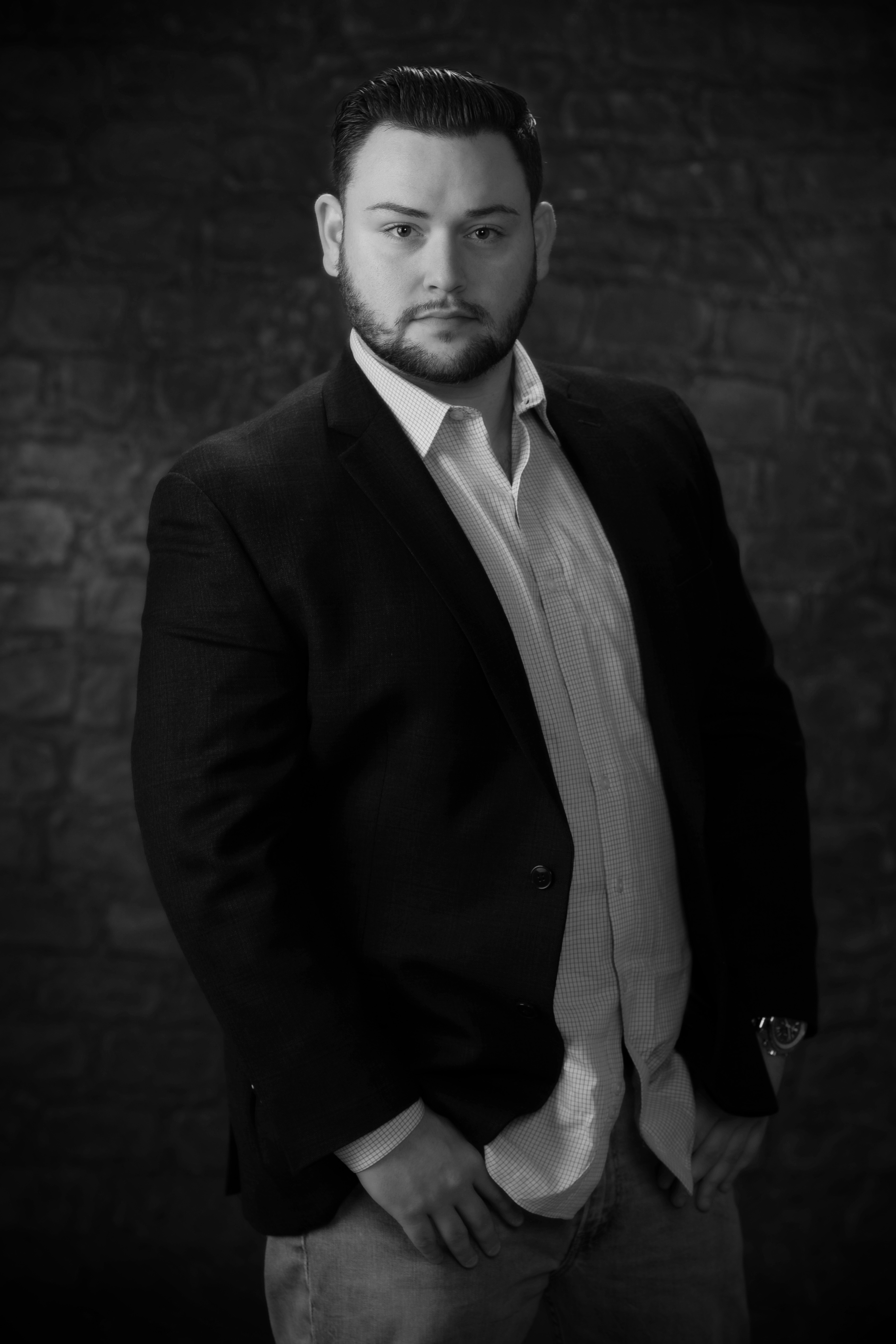 "With a high energy personality, Justin has become a highly skilled Disc Jockey & Emcee always going the extra step to make sure your party is everything that you have waited for"
Once a dream, now a reality! With a passion for music and entertainment, from private events to hosting nightlife events, Justin has performed at thousands of events in his career. As a younger entertainer learning from entertainers who have been performing for 25+ years, they have shaped me to be the Master of Ceremonies and Disc Jockey I am today. I have four to five hours and one opportunity to get your Wedding celebration right! Starting at the young age of 13, Justin spent day in and day out for years practicing and learning the art from his peers of entertaining. Most importantly, getting comfortable performing in front of smaller and larger crowds. With a high energy personality, Justin has become a highly skilled Disc Jockey & Emcee always going the extra step to make sure your party is everything that you have waited for.
Amanda, 4/27/19 ⭐⭐⭐⭐⭐
We are so pleased that we chose Dash of Class Platinum as our DJ company for our wedding. Justin Holland was such a pleasure to work with! He made sure everything was planned accordingly and were in tune with our likes and dislikes! Justin made it such a smooth easy experience and delivered such an amazing night for our family!! Everyone loved the music and the presentation he provided us with! There's no other DJ to recommend they are the best of the best!!
Nicole and Leonardo , married on 03/15/202
⭐⭐⭐⭐⭐
We had a blast at our wedding!!! I can't thank you guys enough we truly had an amazing time , everyone raved about the music and we all danced all night . Justin did an amazing job and worked with me too the very last second and even through in a surprise change up! Vinny kept the music going all night (the best energy) choose them you cannot be disappointed ❤️
George , married on 11/23/2019
⭐⭐⭐⭐⭐
Sophia & George
Everyone is still talking about the music from our engagement party, and now our wedding which topped that which is hard to do. Joe Ferdico is the absolute best in the business, he had the whole room dancing all night. Justin Holland is the best MC from working with us every step of the way, sending song ideas, and keeping us in the loop about every detail; he made one of the most stressful things the most enjoyable, He works the room like its no ones business. Dash of Class has new clients for life. Thank you Massimo, Joe, Justin and the rest of the crew, for the amazing entertainment, lighting up the room (sparks and all) and everything else the team did to make our day amazing.
Rosemarie , married on 10/25/2019
⭐⭐⭐⭐⭐
Perfection
Amazing experience .. Justin holland and dj vinny Curcio were incredible! Everyone was up off their seats dancing the whole night. I couldn't have imagined a more perfect night!
Cindi , married on 10/06/2019
⭐⭐⭐⭐⭐
Excellent Service / Lots or Fun!
I used Partners in Sound (Dash of Class / Platinum Entertainment) for my wedding on 10-6-2019 at Celebrate at Snug Harbor in Staten Island, N.Y. I used their DJ services for my ceremony and cocktail hour and had their DJ & MC for my reception. Joe was my DJ and Justin Holland was my MC, and I also corresponded with Renee and Krystal during the planning process. They are all awesome and really easy to work with and did an amazing job. They played all the songs we requested for specific moments and had a great selection for the rest of the wedding that got everyone of all ages dancing, including my 96-year-old great-uncle! They are very pleasant and professional and I would definitely recommend them!
Anthony , married on 09/28/2019
⭐⭐⭐⭐⭐
Wedding DJ
Justin Holland and Joe Ferdico DJ'd our wedding last weekend and were amazing ! The dance floor was packed the entire night. They played every song and genre we asked while keeping the guests dancing all night from the youngest to oldest guest. Countless people came up to us and told us it was the most fun wedding they've ever attended. They were creative and fun. They truly went above and beyond to make our wedding the best day ever and I couldn't be happier with our choice to use Dash of Class, especially Justin and Joe! Thanks for the memories and looking forward to partying with you guys again!