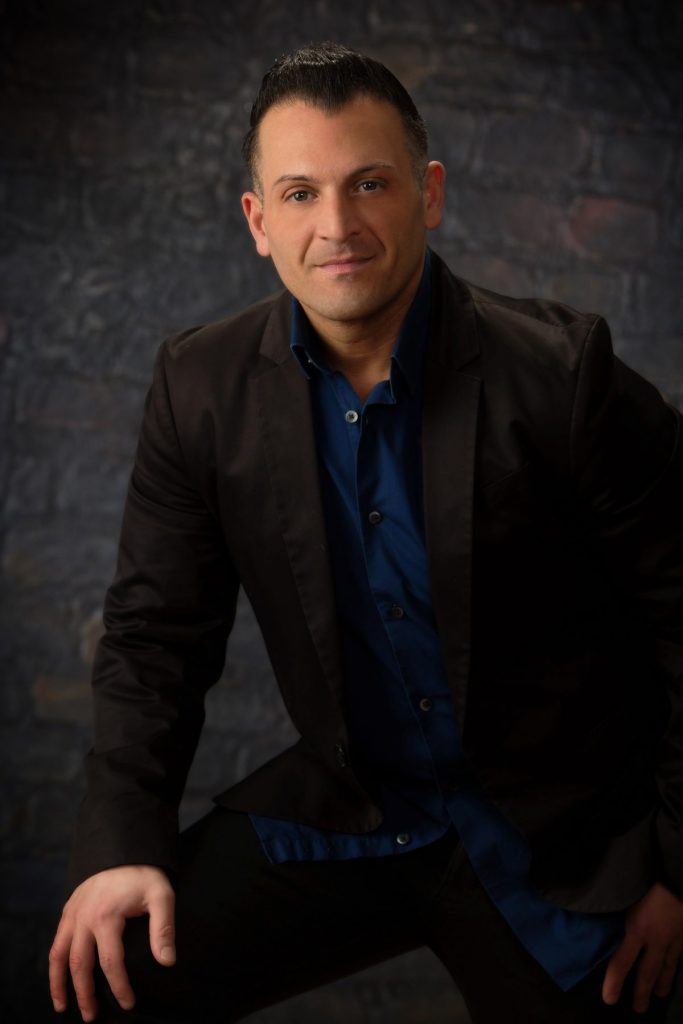 His growing experience with production and a sense of accomplishment in entertaining quickly turned Sal into a DJ in high demand.
Sal Basile has a passion for music and it began at the young age of 13 years old. Since then he has laid the groundwork to turn his aspirations into a career that others can only dream of. A career filled with high energy and non-stop dancing across the country. In his early teens, just as his music interests began to peak, Sal began his road to success as a mobile Deejay. Working private parties, weddings and events before moving into nightlife venues. His growing experience with production and a sense of accomplishment in entertaining quickly turned Sal into a DJ in high demand. Performing as a DJ and Emcee for over 24 years, Sal's career has ventured through every part of the industry. Having performed at over 2000 weddings and events in his career, he would like to give you a little history of how it all began. From the ages of 13 to 18, Sal began a Mobile DJ Entertainment company giving him the opportunity to play music for very diverse audiences. This began his experience and knowledge of how to keep consistency on the dance-floor. Before long, he had the crowd chanting "One More Song" by the end of the night. It was a party from start to finish when Sal was performing. While running his successful Mobile DJ Company, Sal then decided to take his talents to the clubs and created a very big name for himself in the night club industry as well. From the ages of 18 to 27, Sal had elevated his night club career to the next level while still operating his mobile DJ Company. During this time, Sal played and held weekly DJ residencies at very popular Staten Island, Manhattan and New Jersey clubs, such as: Club Cylo, Xcurssion (Resident DJ on Thursdays), Hunkabunka, Heat (Resident DJ on Fridays), Djais in Belmar (Resident DJ on Saturdays for 3 years), Club Expo and The Tunnel. These residencies in turn opened the doors for him to become requested as DJ in nightclubs across America, using his production nightclub alias of "Plasmic Honey". The experience he gathered from having performed at nightclubs all over America and other countries has been priceless. Sal's inspiration and energy brought him into the studio and he began to produce for major recording artists on original productions and many popular dance remixes. To date, he has over 100 releases and has done production and mix-shows. In addition, he has worked for MTV, VH1, Z100, KTU and Disney on highly credible projects throughout his production career. Sal dedicates himself to his Brides and Grooms and shares with them his musical knowledge, assisting them in creating the "Wedding of their Dreams", which they want and truly deserve. Trusted and referred by many in the industry, Sal encourages you to contact him today to schedule a consultation as his calendar books up quickly.
Joni
Sal is the best of the best!
Sal and his team kept the party going all night long! They were accommodating and made me feel like a princess! Definitely recommend adding a saxophonist to your package!
Wayne
Absolute perfection!
Sal, Mike and team were absolutely amazing! Our wedding celebration would not have been the same without these guys! Everything was perfect! They went above and beyond and their professionalism is top notch! You will not be disappointed!
Anna
So much fun!
I used Dash of Class Platinum for my wedding entertainment, lighting, and photo booth – and it was the best decision I could have made! I worked very closely with Sal for about 18 months prior to my wedding. He worked tirelessly to find the best musicians and performers to play during my reception for the best possible cost – and he certainly delivered! I was very specific about the type of music I wanted played at the wedding and the flow of the wedding, and he listened to all of my requests and took it all into consideration.
I also met with Mike, the MC, prior to the wedding and instantly knew that he would be a blast. He, too, listened to all of my requests and made them happen.
The dance floor was packed all night! My friends and family alike cannot stop raving about how fun my wedding was. Sal and Mike exceeded my expectations in every way, and I would recommend them for every event!
Tina
Platinum Nailed it!
Platinum was absolutely amazing! They listened to our every word and made it happen! Including a photo montage during our ceremony and creating an after party in our Venetian Hour. They kept everyone on the dance floor and the party never felt forced or boring. Our DJ, Sal, rocked the house with his variety of music and general feel of our guests! All of our guests ranted and raved about the music, lighting, and montages they put together for us! We couldn't be happier with our choice!!!
Jillian
We had a wonderful experience using Platinum Entertainment for our wedding. Mike took the time to review everything with us prior to our wedding and really get a feel for what we envisioned for our wedding. He took our ideas combining them with his professionalism and everything was amazing. The dance floor was packed the entire night and our guests had nothing but great things to say about both the music and lighting. Mike Gregorio and Sal Basile were the perfect team. We appreciate all of the time and dedication they both put into making our wedding day the best day of our lives. We would recommend Platinum Entertainment to anyone looking to have a great wedding!